Myra's Kitchen Private or Group Classes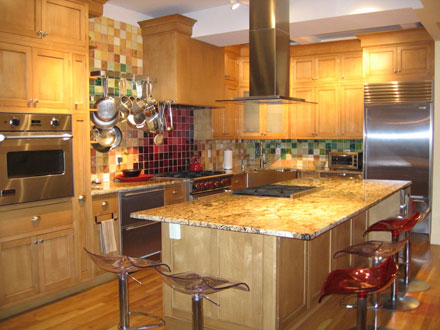 You can have a personalized class, tailored to your taste preferences and your culinary skills. Myra's Kitchen is conveniently located next to Union Square.
Classes usually run for 3 to 3 1/3 hours, but can be shortened or lengthened. What's included: All ingredients of the highest quality are provided, as many local as possible, from the Union Square greenmarket. Animal products, including egg and dairy, are organic and pastured. Everything, including knives, aprons, cutting boards, and recipe packets, are provided for hands-on classes.
Numbers for hands-on group classes range from 1-15 students. Demonstrations for up to 30 to 40 people are available in Myra's Kitchen.
People with all levels of cooking experience are welcome. All classes are custom tailored to your needs or interests, and can range from an introduction to cooking to an advanced cooking class with a specialized theme. Themes and specifications can vary according to your needs - from ethnic to mainstream, from vegan or vegetarian to omnivorous, from kid-focused to sophisticated.

Contact myra@myrakornfeld.com for rates.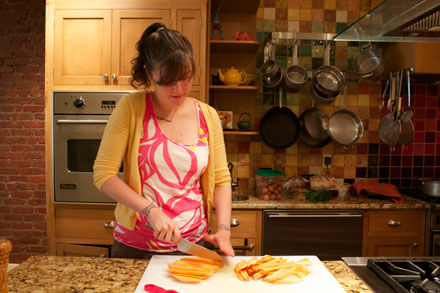 (Cooking with Allison and Adam. Menu included homemade pasta, stuffed artichokes, and chicken cutlets)

Coming to Myra's kitchen is one of the most therapeutic, informative and fun activities that I have experienced in a long time! The kitchen is so inviting, Myra is amazing and the food that we prepared was better than anything I've had out. Myra made the recipes easy to execute, improved my techniques in the kitchen and made whole foods fun to work with! I have prepared the dishes for my friends at my own home - and they get rave reviews each time!

-- Annie Gaudet