Specialities include:
Ethnic, Kosher, vegetarian, vegan, flexitarian, omnivorous, kid-friendly, and any dietary restrictions.

These menus/classes are tailored for whatever your interests, preferences or needs are. Ingredients are always fresh and high-quality. Dishes are delicious and you'll feel confident when preparing them again. Classes are fun - everyone has a great time!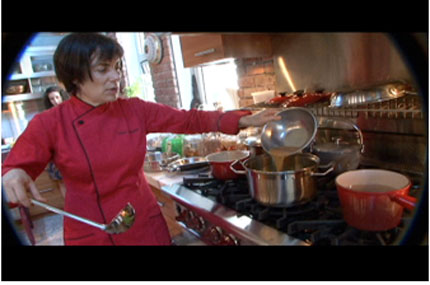 Menu From On-Site Vegetarian Class



Miso Soup

Vegan Caesar Salad

Vietnamese Spring Rolls with Tamarind & Peanut dipping sauces

Bok Choy-Arame Dumplings

Japanese Eggplant Dumplings

Chocolate Chip Cookies

Apple Spice Crumb Cake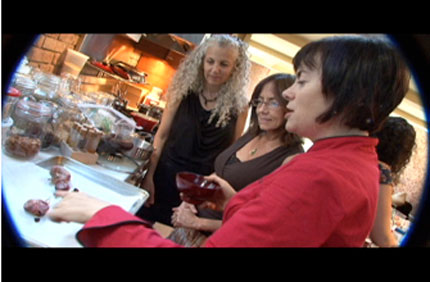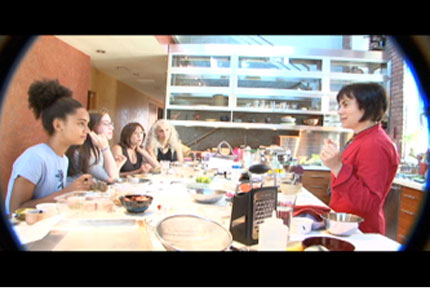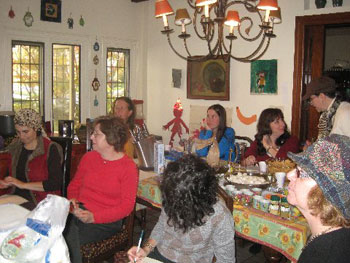 Menu From On-Site Kosher Class

Tunisian spiced Pumpkin and lentil soup

Roasted turkey breast with cranberry-date bread stuffing

Roasted Turnips with Maple and Cardamom Braised Fingerling Potatoes with Fennel, Olives, & Thyme

Fresh Pear Pie with dried Cherries, Maple Sugar Streusel & No Roll Crust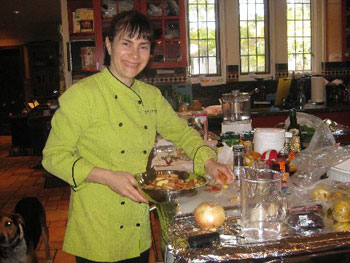 Instead of a Mom's Night Out, we had a Mom's Night In replete with private chef/instructor, food, drinks and fun. Eight of us got together and Myra taught us how to make 5 thirty minute healthy, whole-food meals that our families would actually eat. We enjoyed the "hands-on" instruction (like learning how to properly chop a green pepper), a lot of laughs, and ate delicious food. The class passed my personal success test - all of us actually use the recipes at home on a regular basis - that's a great class.

---Kim Orlando, Founder & Publisher, www.travelingmom.com